激光雕刻机
Laser is commonly applied in the processing of containers and packaging bags in the food industry. As the matter of fact, Laser can also be applied in food to create special effects. In the past, GCC LaserPro Application Laboratory has shown you a series of food processing applications. Examples like cookie engraving and the fruit serial number marking etc., these techniques have been successively and widely applied in the food industry. The use of Laser in food processing can save your cost from making and maintaining your molds. In addition, it can create the best effect that satisfies customers' needs. The laser engraver is definitely a tool that you cannot miss in your food processing.
This month, GCC LaserPro Application Laboratory will show you an interesting application-- engraving on the toast with Laser.
Materials:
Procedures:
Step 1. Place the toast on the working table.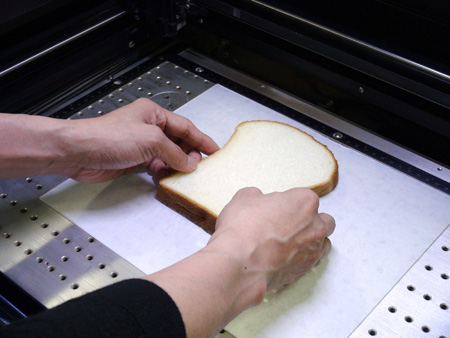 Step 2. Adjust focus by focusing tool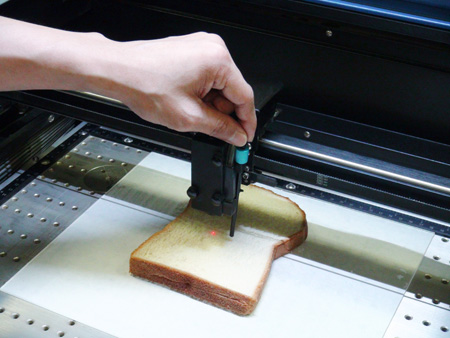 Step 3. Lower the working table about 6~7 mm with the Control panel to enlarge the Laser Spot size.

Step 4. Press the Start button to initiate the processing.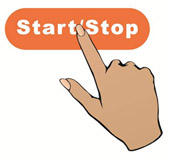 Step 5. Complete the sample.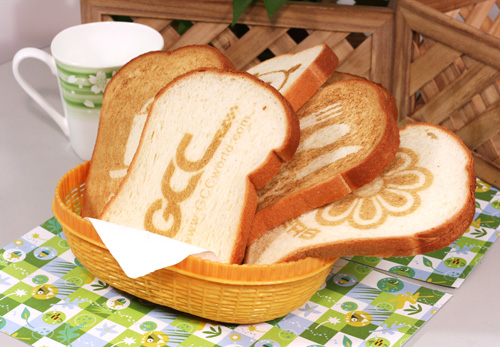 Suggested parameters:
C180II 30W

Speed

Power

DPI

PPI

Other

Defocus

100 %

80 %

125

400

Error Diffusion

6~7 mm
*The parameters are for suggestions only and should be moderately adjusted accordingly.
Tips:
Watch out on the energy settings. With an energy setting that is too strong, the toast will be seriously burned.

The defocus technique can enlarge the spot size and create a better engraving effect.

During the process of engraving the toast with laser engraver, it can create some smokes. Please remember to turn on the deodorizing device.