激光切割機
Laser has been commonly seen in sign & display industry as one can see many applications of it, for instance, all kinds of signs, labels and display items, in our daily life. The reason why laser is widely used for sign & display applications is that no jig is needed for slight adjustments or productions of a small amount, making the production more flexible.
This month, GCC LaserPro Application Lab is introducing you a special kind of door sign by using MDF along with our laser engraving function, adding more vibrant color and personality.
Materials that need to be prepared:

Instructions:
Step 1. Use paper tape to cover up the cutting path in order to avoid burnt edges on the MDF.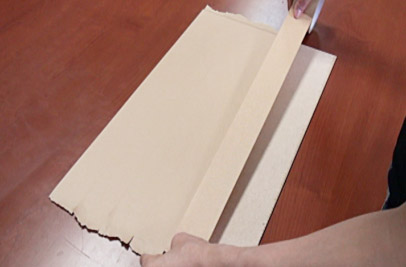 Step 2. Put MDF on the working table for engraving.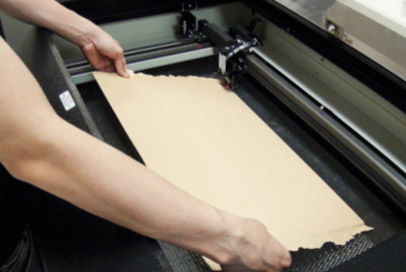 Step 3. Press Auto Focus button for auto focusing.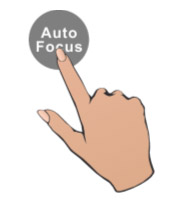 Step 4. Press Start button for engraving.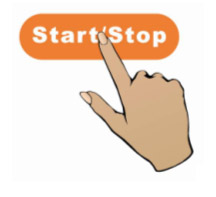 Step 5. Cutting is completed collect the cut pieces.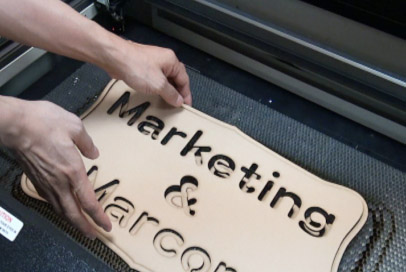 Step 6. Remove the paper tape From MDF.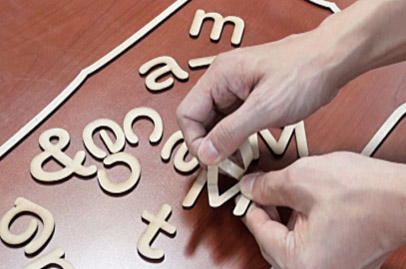 Step 7. Spray the desired color on the words.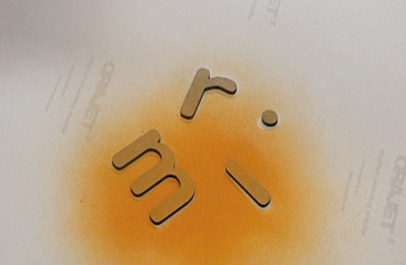 Step 8. Spray adhesive on the bottom of laser-cut MDF pieces and adhere them on the door sign.

Step 9. The sample is completed.
Suggested parameters:
C180 30W

 

Speed

Power

DPI

PPI

Other

Engraving

100 %

50 %

500

Inside out cutting

Cutting

2 %

100 %

500

400
*The parameters are for suggestions only and should be moderately adjusted accordingly.
Tips:
Make sure the materials are flat and even before engraving to avoid material waste due to misfocusing.