激光切割機
GCC LaserPro FMC 280 Fiber Laser system works on stainless steel pipes
Stainless steel pipes are a widely seen industrial material that are commonly used in the automobile, petrochemical, liquid/gas transportation and equipment manufacturing industries. Depending on different application requirements, stainless steel pipes are cut into the sizes needed to meet the needs of clients. You can find a vast type of tools for steel pipes cutting, such as laser cutters, water jet cutters, ratchet pipe cutters and chainsaws.
The benefits that make laser excel among all the tools include its precision, efficiency, safety and user-friendliness. Its non-contact processing technology accurately cuts the pipes and creates shapes and holes on them to satisfy all needs. The GCC LaserPro Application Lab of the month shows you how GCC LaserPro FMC 280 metal cutting system cuts stainless steel pipes. With a few simple steps including fixing the pipe on the rotary clamping axis, you can cut or create holes on the pipe without further hassles. What's even more thrilling about this system is that you can mark texts or images on the pipes before cutting using the engraving feature. Get ready to be wowed by how GCC LaserPro FMC 280 works on steel pipes now!
Procedures:
Step 1. Place the rotary clamping axis on the worktop.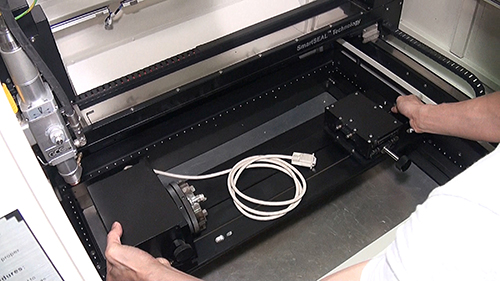 Step 2. Fix the pipe on the rotary clamping axis.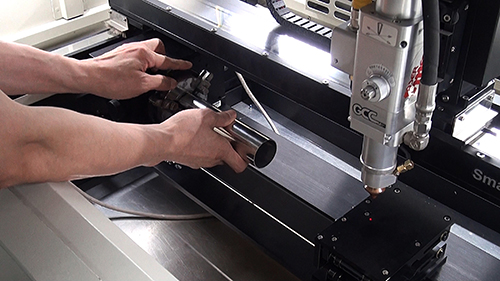 Step 3. Press "Autofocus" to automatically set the focal distance.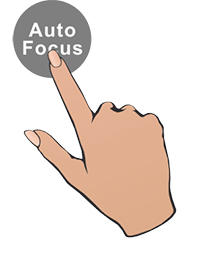 Step 4. Complete parameter setting and press "Start" to begin engraving/cutting.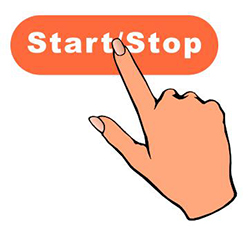 Step 5. Sample is complete.