激光切割機
Laser cuts molded engineering parts
Laser metal cutting is often referred to surface board material cutting—based on the designs of clients, processers trim metals into specified shapes before they are bended or welded into final products. As a result of this process, most laser metal cutting systems come with shallow worktops. Clients who have engineering, prototyping and similar types of requests, however, often need finished and molded items to be drilled, trimmed or reprocessed when a design change or amendment is made by engineers or their clients. Laser sheet metal cutting systems commonly seen in the market are not capable of performing such processing due to limited worktop depth and therefore creating new designs from raw materials is sometimes the only option as processing might be problematic.
Understanding your concerns over metal cutting, GCC LaserPro compacts the worktop of FMC 280 to save space and increases its depth to 5.9" (150 mm) so users can easily process medium to small size molded items on the worktop. With the accurate capacitive cutting head that auto-adjusts focal distance on both even and curved objects for precise cutting to reach optimized cutting results, FMC 280 is your dream metal processing tool.
The GCC LaserPro Application Lab of the month reveals how FMC 280 creates additional holes on processed items. Watch FMC 280 waves its magic wand now!
Procedures:
Step 1. Remove Adjustable supporting bars.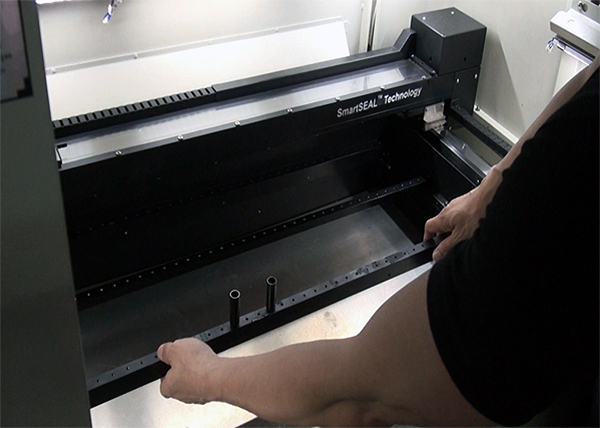 Step 2. Move the Z axis to the lowest position to prevent objects from colliding with the cutting head when they are placed on the worktop.
Step 3. Place the object on the platform.
Step 4. Properly connect the ground wire with FMC 280 and the objects to be processed.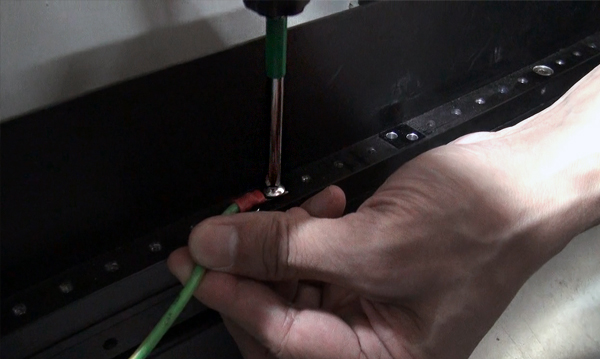 Step 5. Press "Autofocus" to automatically set the focal distance.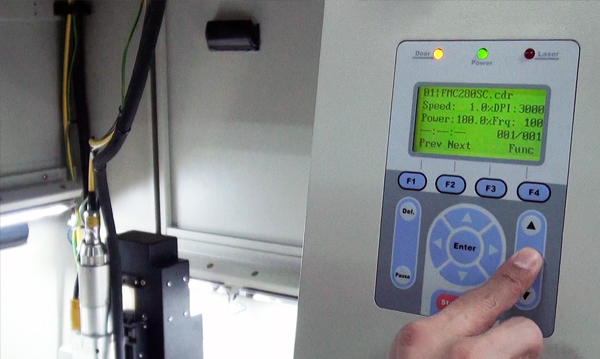 Step 6. Complete parameter setting and send the file to FMC 280.
Step 7. Press "Start" to begin processing.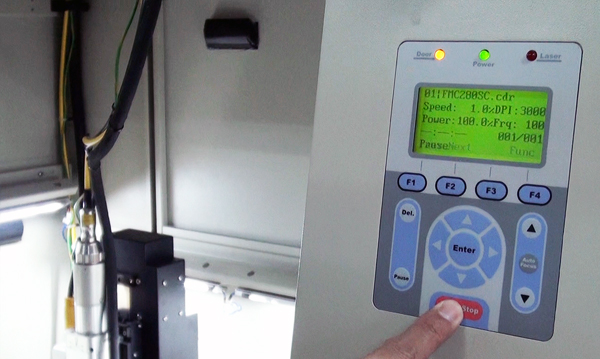 Step 8. Sample is complete.

Suggested parameters:
FMC280

Speed

Power

DPI

PPI
Frequency
Air
0.9 %
100 %
3000
X
100
Nitrogen 260Psi
*The parameters are for suggestions only and should be moderately adjusted accordingly.
Tips:
Please ensure the Z axis is moved to the lowest position before objects are placed on the worktop to avoid collision with the cutting head and any damages this might cause.
Properly connect the ground wire with FMC 280 and the objects to be processed to ensure that the carriage accurately detects the distance between itself and the objects.