激光雕刻机
Customized Tambourine Engraving

Wanna make your own one-of-a-kind musical instrument? Our GCC LaserPro laser engraver with outstanding performance is your ultimate choice.
You can personalize your musical instrument by engraving all kinds of words and patterns on it.
In the previous showcase, GCC LaserPro Application Lab introduced you guitar engraving.
By using our GCC LaserPro engraver, a beautifully engraved wooden guitar is definitely the focus of all attention.
Besides wooden products, leather-made tambourin is another perfect material for laser engraving.
This month, GCC LaserPro Application lab will introduce leather tambourine engraving through GCC LaserPro stable laser output. GCC LaserPro machine is capable of engraving a variety of patterns and characters on 0.3 mm thickness leather to create a unique music instrument. Let's follow GCC LaserPro Application lab to make your own customized tambourine.
Material prepared:
Production procedure:
Step 1. Place the tambourine on to the fixture on the platform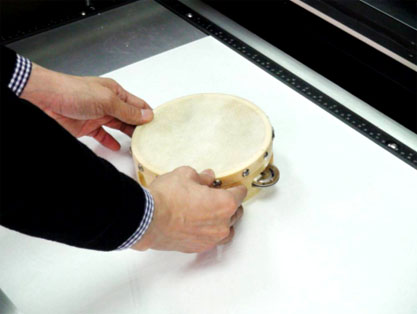 Step 2. Press "Autofocus"  to automatically set the focal distance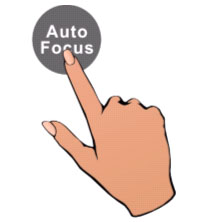 Step 3. Press "Start" to start the engraving job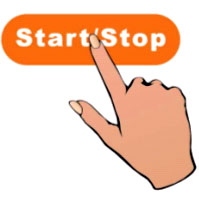 Step 4. Sample is complete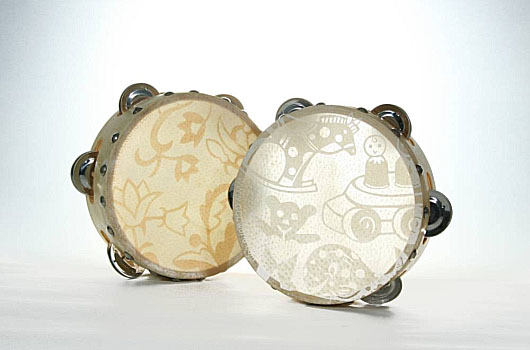 Suggested parameters:
C180 30W

Speed

Power

DPI

PPI

Other

80 %

13 %

500

400

Error Diffusion
*The parameters are for suggestions only and should be moderately adjusted accordingly.
Tips:
Make sure the materials are flat and even to avoid material waste due to misfocusing.
Adjust the volume of engraving moderately, or excessive capacity would damage the surface of the tambourine.