新闻稿
Feb.2014
High-Precision Calibration Implemented with the GCC LaserPro StellarMark Laser Marker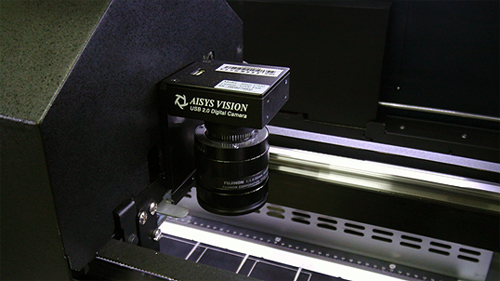 GCC, a global forefront equipment-manufacturing provider in the visual communication industry, is proud to present its high-precision StellarMark laser markers.
Delivering superior quality of products is always the goal for GCC LaserPro. Every GCC LaserPro StellarMark laser marker is calibrated through complicated procedures with high resolution CCD camera to achieve the +/-0.025mm accuracy.
By simply importing lens correction parameters specific for each marker from the CD to G-Mark marking software, GCC LaserPro laser marker is ready to present you the high precision marking quality.
GCC LaserPro StellarMark laser marker equips with the world's leading laser tube, scan head and optical components along with conscientious assembly, calibration and quality control to deliver the reliable, high-quality and high-precision laser marking system.
For more product information, please contact local GCC sale representatives in your area or visit
www.GCCworld.com