新闻稿
Nov.2012
The Most Powerful Sign Making Software—SignPal 10.5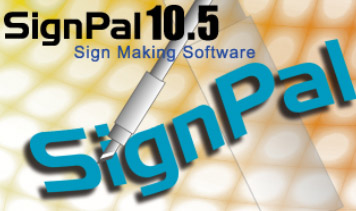 GCC, a global forefront equipment-manufacturing provider in the visual communication industry, is glad to introduce another software choice for GCC cutters, the innovative SignPal 10.5 applicable for all GCC cutting plotter models, which will be available from October 2012.

SignPal 10.5 provides four different software packages: SignPal Apprentice, SignPal Expert, SignPal Master and SignPal Pro, providing an easy access to commonly used features such as AutoTrace, Automatic Dimension, ColorTrace, Color Trapping, Combine, and Mirror. With brand-new features such as Load fonts on the fly, Smooth Shadow, Manual Split Lines and Zoom to Cursor, SignPal 10.5 is a one-of-the-kind tool that fulfills the needs for all sign makers.

With this convenient program, GCC cutting plotter users can save tremendous time, tasks and expenses through a fast and easy workflow. Choose SignPal 10.5 and get ready to enjoy the efficiencies of your vinyl design/cut work. With high-end features and uncompromising quality, SignPal 10.5 offers sign makers high performance software at a reasonable price.

Please see here for more details on SignPal 10.5.

For more product information, please contact local GCC sale representatives in your area or visit http://www.gccworld.com/.


About GCC
GCC, a global leader in professional large format UV curable inkjet printer, laser engraving/cutting/marking systems, vinyl cutting equipment, provides businesses, governments, and consumers with innovative and reliable solutions. Headquartered in Taipei, Taiwan, GCC has branch offices in Walnut, CA and Capelle a/d IJssel, Netherlands. With over 100 current and pending worldwide product patents and trademarks, GCC has earned a worldwide reputation for innovation, quality and reliability in the awards & recognition, sign, personalization and manufacturing industries.