新闻稿
Jul.2017
Introduction Video for GCC i-Craft™ 2.0
GCC, a global forefront equipment-manufacturing provider in the visual communication industry, is glad to share the introduction video for portable cutting plotter i-Craft™ 2.0.
This video introduces new features of i-Craft™ 2.0, such as Power Saving Mode illustration, USB flash drive operations, and cutting force up to 350 grams. Previously known features are also included, ex. AAS II contour cutting system, auto-adjusted blade holder, and user-friendly software "Sure Cuts A Lot" and driver.
Additionally, this video introduces new optional items , e.g. versatile pen holder, debossing tool, and foam sheet. The showcases will allow you to learn more about i-Craft™ 2.0.
Video link: https://youtu.be/V3D_LvbvHS4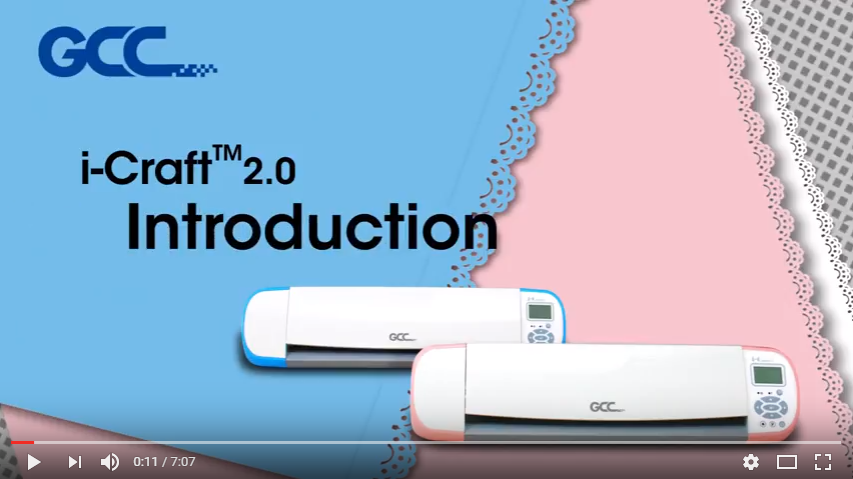 About GCC
GCC, a global leader in professional large format UV curable inkjet printer, laser engraving/cutting/marking systems, vinyl cutting equipment, provides businesses, governments, and consumers with innovative and reliable solutions. Headquartered in Taipei, Taiwan, GCC has branch offices in Walnut, CA and Capelle a/d IJssel, Netherlands. With over 100 current and pending worldwide product patents and trademarks, GCC has earned a worldwide reputation for innovation, quality and reliability in the awards & recognition, sign, personalization and manufacturing industries.