新闻稿
Apr.2017
Installation and Introduction Videos for GCC Cutting Plotters
GCC, a global forefront equipment-manufacturing provider in the visual communication industry, is glad to introduce the installation video for its cutting plotters. These videos guide users through the installation procedure, illustrate how to operate GCC cutting plotter, introduce new Enhanced AAS II, optional items, and GCC cutting blades.
Receive your GCC cutter and get started with ease - this installation video is made to show details when customers are using the GCC cutter for the first time, the contents include unpacking the GCC machine and accessories, installing driver to output files. The GCC Jaguar V 61 LX cutting plotter is used as an example to make it easier to understand. Users can find the videos on GCC LaserPro YouTube channel, or also can find them on GCC website. The videos content is shown below:
1. Jaguar V Installation & Operation - including unpacking instruction, desktop media support system installation, USB tie cable installation, Ethernet setup instruction.
Link: https://youtu.be/xE1iBoc0Ptw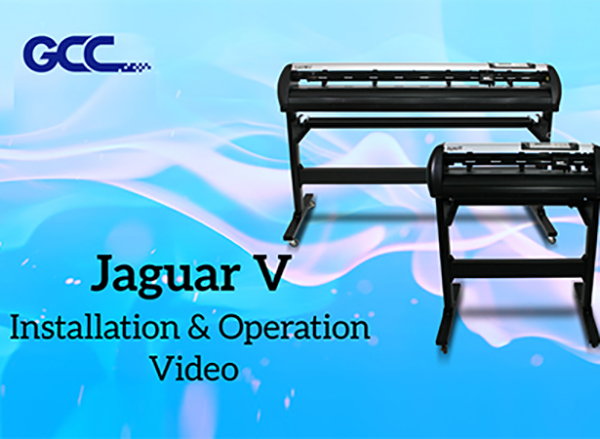 2. Instruction of Stand and Media Basket
Link: https://youtu.be/m9F7Gh0VlGo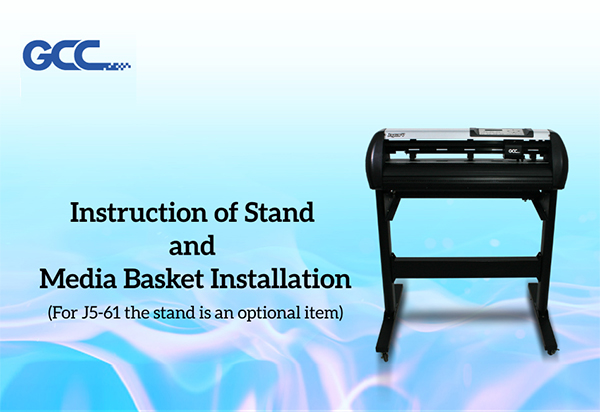 3. Installation of Add - on Flat Table - including soft magnet cutting with
add-on flat table.
Link: https://youtu.be/-E5DSB2LKYM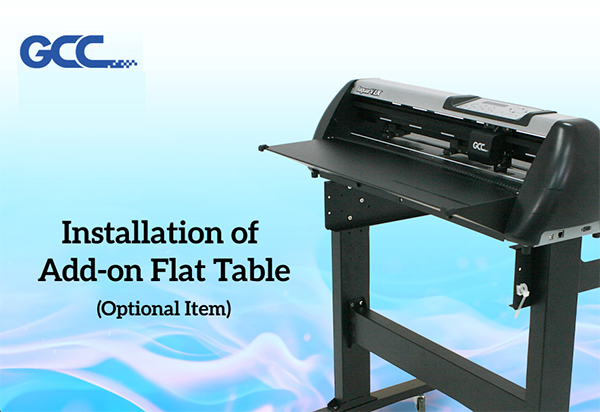 4. Enhanced AAS II Introduction - illustrating how to output through GCC CorelDRAW AAS plug-in and introducing two new functions: section cutting and auto rotation, also including vinyl and reflective film contour cutting demonstration.
add-on flat table.
Link: https://youtu.be/5r2F5snjNLs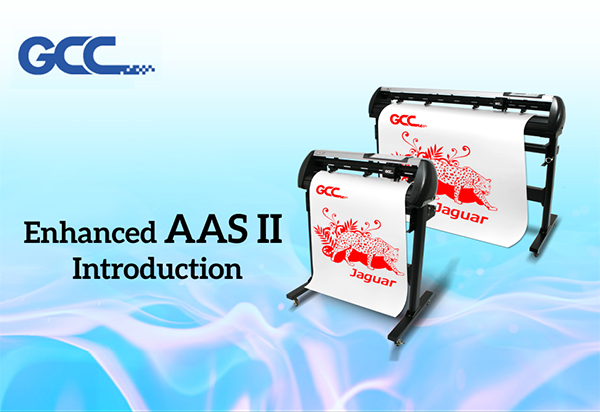 5. Blade Specification - introducing five blades - red, yellow, blue, green, and black.
Link: https://youtu.be/hVaoxxqLGHI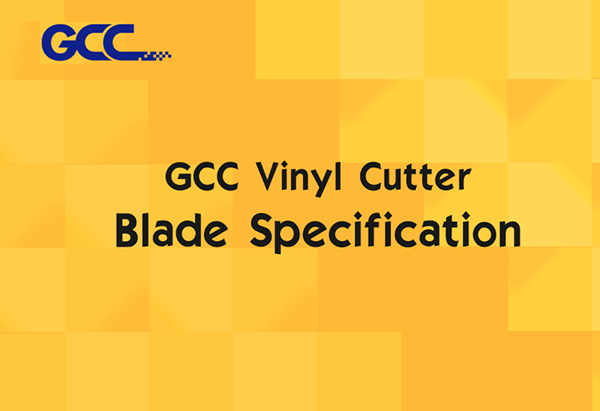 For more product information, please contact local GCC sale representatives in your area or visit www.GCCworld.com.