新闻稿
Dec.2016
UV Varnish Printing Uplifts Product Value
GCC, a global forefront equipment-manufacturing provider in the visual-tech industry, is pleased to introduce to you UV varnish printing—your best option to differentiate your products from your competitors.
A transparent liquid coating applied to the surfaces of printed images, UV Varnish forms a thin and even transparent gloss layer after its leveling and UV curing or drying process. UV Varnish has a number of advantages:
Varnish ink dries right after being cured by ultraviolet light
Can be applied to most materials
Forms a protective coating and prevents the printing underneath from rubbing off
Prints on raised patterns to produce tactile experience
Spot varnishing adds value to products
Creates special effects on marketing materials
Friendly to the environment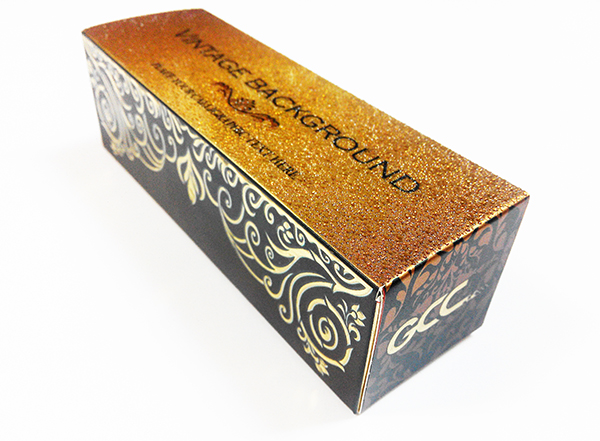 Various varnishing types can be chosen from according to the gloss level on the surface to make your design more appealing. JF-240UV has four varnish modes that help you make the most out of each application, presenting stunning printing effect.
The Super Gloss mode gives the printed surface a glossy and sheen look, whilst the Matte mode offers a non-glossy and smooth printing on the surface and creates the feeling of luxury—perfect for the packaging of jewelries. The Semi Gloss mode creates an effect between the Super Gloss and Matte modes, giving the prints a medium ground surface. The Watermark mode allows users to create glossy watermarks on printed graphics. In addition to the above four gloss effects, users are also free to fully customize the color as per requirements and apply it to selected patterns to apply a luster to the products.
Choose a desired effect today and make your products stand out from the crowd!
For more product information, please contact local GCC sale representatives in your area or visit www.GCCworld.com.
About GCC
GCC, a global leader in professional large format UV curable inkjet printer, laser engraving/cutting/marking systems, vinyl cutting equipment, provides businesses, governments, and consumers with innovative and reliable solutions. Headquartered in Taipei, Taiwan, GCC has branch offices in Walnut, CA and Capelle a/d IJssel, Netherlands. With over 100 current and pending worldwide product patents and trademarks, GCC has earned a worldwide reputation for innovation, quality and reliability in the awards & recognition, sign, personalization and manufacturing industries.