新闻稿
Dec.2016
Spirit GLS Hybrid - Optimum PCB Prototype Maker
GCC, a global forefront equipment-manufacturing provider in the visual communication industry, is excited to show you how to make a PCB prototype with its latest GCC LaserPro Spirit GLS Hybrid.
A printed circuit board (PCB) plays a key role in supporting electronic components, which are connected through the metal conductive tracks within the PCB. Anyone with a demand for a PCB will firstly have to discuss with a PCB manufacturer for a small quantity prototype production and perhaps requires second prototyping posterior to a PCB layout modification to ensure seamless function once the product is produced in a larger quantity.
Now you can enjoy a friendlier prototyping process with GCC's newly launched Spirit GLS Hybrid—your best tool for PCB prototyping. Spirit GLS Hybrid has incorporated two laser sources in one machine: CO2 and Fiber. Fiber laser is excellent for engraving the copper layer, and CO2 laser is then applied to cut through the PCB board intro the design shape efficiently creating a flawless PCB prototype.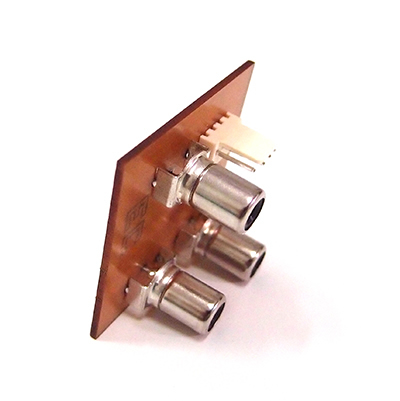 Why is Spirit GLS Hybrid your top choice for PCB prototyping?
One machine that fits all, avoiding sheet materials repositioning which is a headache when you have to switch between machines.
Two-in-one tool (CO2 and Fiber laser engraver)—a guaranteed return on your investment.
Effective and efficient PCB prototyping process: you will be able to conduct PCB testing within half an hour of layout modification and thus waste no time waiting for deliveries from PCB manufacturers.
Fiber laser delivers fine engraving effect that is essential for complex circuits.
CO2 laser allows you to create any shapes based on the needs of your customers.
Holes of all sizes can be made to meet all testing requirements.
Works for small quantities, eliminating the painful side effect of meeting the MOQ of PCB manufacturers.
For more product information, please contact local GCC sale representatives in your area or visit www.GCCworld.com.
About GCC
GCC, a global leader in professional large format UV curable inkjet printer, laser engraving/cutting/marking systems, vinyl cutting equipment, provides businesses, governments, and consumers with innovative and reliable solutions. Headquartered in Taipei, Taiwan, GCC has branch offices in Walnut, CA and Capelle a/d IJssel, Netherlands. With over 100 current and pending worldwide product patents and trademarks, GCC has earned a worldwide reputation for innovation, quality and reliability in the awards & recognition, sign, personalization and manufacturing industries.