新闻稿
Apr.2014
The Bulk Ink System for JC-240E Printer/Cutter Is Now Available
GCC, a global forefront equipment-manufacturing provider in the visual-tech industry, would like to introduce to you the bulk ink supply system, which allows you to feed a great amount of ink and facilitate an uninterrupted workflow.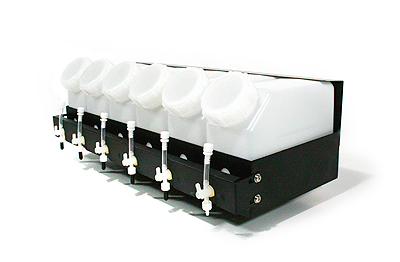 The bulk ink system is an optional item of JC-240E for implementing continuous printing. Equipped with a four-color (KCMK) or six-color (KCMYLcLm) ink tank box ( each tank contains 1 liter of ink), JC-240E gratifies the need of a diversity of applications.
Quick and easy installation
To install a bulk ink system to a printer, simply connect bulk ink cartridges to the bulk ink tank through tubes to feed the ink. The external bulk ink tank boxes make it convenient to read the ink level and effortless to refill ink when the ink level drops below minimum.
Reduces costs and saves your time
Since the volume of a bulk ink tank is much larger than a regular ink cartridge, users need not to frequently change the cartridges for refilling purposes and unnecessary waste during the process can be avoided.
Meets your bulk printing needs
One of the advantages of the bulk ink system is its support of large quantity of printing. Users can adopt the bulk ink system for bulk printing without worrying about using up ink unexpectedly.
The bulk ink supply system is the best solution for your JC-240E printer/cutter. It helps to lower costs and offer you a convenient and unlimited printing possibility.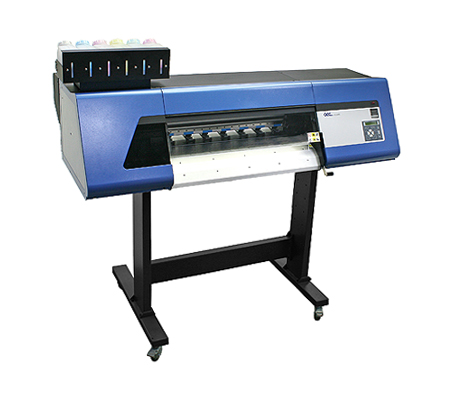 For more product information, please contact local GCC sale representatives in your area or visit http://www.gccworld.com/.
About GCC
GCC, a global leader in professional large format UV curable inkjet printer, laser engraving/cutting/marking systems, vinyl cutting equipment, provides businesses, governments, and consumers with innovative and reliable solutions. Headquartered in Taipei, Taiwan, GCC has branch offices in Walnut, CA and Capelle a/d IJssel, Netherlands. With over 100 current and pending worldwide product patents and trademarks, GCC has earned a worldwide reputation for innovation, quality and reliability in the awards & recognition, sign, personalization and manufacturing industries.