新闻稿
Aug.2016
GCC Sponsors Fab 12 in Shenzhen China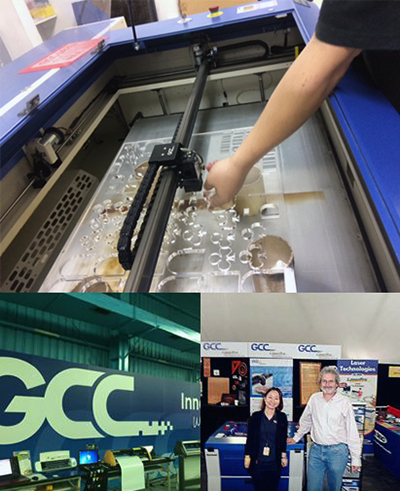 "GCC, a global forefront equipment-manufacturing provider in the visual-tech industry, is glad to sponsor Fab 12 in Shenzhen, China, taking place from Aug. 8th to 14th, 2016.(http://fab12.fabevent.org/ )
Since Fab 9 in Japan, GCC has been sponsoring and participating in the Fab international annual meeting. This year as one of the major sponsors of Fab 12, GCC will display its cutting plotters including the Jaguar series, Expert LXII, i-Craft and laser engravers including GCC LaserPro Spirit, Mercury and C180 in the Sheraton hotel and Shenzhen Civic Center.
Fab Lab is the educational outreac component of MIT's Center for Bits and Atoms (CBA), an extension of its research into digital fabrication and computation. A Fab Lab is a technical prototyping platform for innovation and invention, providing stimulus for local entrepreneurship. A Fab Lab is also a platform for learning and innovation: a place to play, to create, to learn, to mentor, and to invent. (As cited in the Fab Foundation website)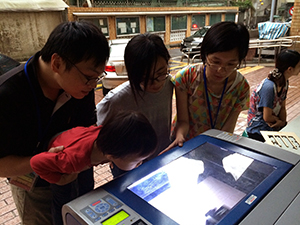 The raging trend of "making" is spreading globally and GCC does not fall behind. Worldwide makers and talents gather together in Fab Lab international annual meeting to share, exchange and learn about the latest technologies, applications or crazy creative ideas. "We are very glad to have this opportunity to display our products in Fab Lab and we are looking forward to working with these makers to create some more cool things," said Joan Kang, the product manager of GCC. "Our laser engravers and cutting plotters are makers' best partners; I believe that with powerful and easy-to-use software, our machines will amaze the makers as it can be so easy to effectively implement their projects by using the right equipments.
See more Fab Lab machines, please visit https://www.fablabs.io/machines
See more Fab Lab information, please visit http://fab.cba.mit.edu/
See more GCC product information, please visit www.GCCworld.com
About GCC
GCC, a global leader in professional large format UV curable inkjet printer, laser engraving/cutting/marking systems, vinyl cutting equipment, provides businesses, governments, and consumers with innovative and reliable solutions. Headquartered in Taipei, Taiwan, GCC has branch offices in Walnut, CA and Capelle a/d IJssel, Netherlands. With over 100 current and pending worldwide product patents and trademarks, GCC has earned a worldwide reputation for innovation, quality and reliability in the awards & recognition, sign, personalization and manufacturing industries.