新闻稿
Jun.2016
GCC Announces Discontinuation of DirectCut for Cutting Plotters
GCC, a global forefront equipment-manufacturing provider in the visual communication industry, will discontinue supporting and maintaining the DirectCut AI plug-in for cutting plotters henceforth.
The DirectCut Mac Adobe Illustrator plug-in is compatible with MAC OS X 10.4-10.7 (operated with Adobe Illustrator CS2-CS5). GCC no longer supports or maintains DirectCut. If you would like to output in Mac OS, please output through Sure Cuts A Lot, a software program comes in the GCC installation DVD and purchase a serial number for Sure Cuts A Lot from local dealers prior to use.
Sure Cuts A Lot is user-friendly and runs on both Windows and Mac OS. Sure Cuts A Lot allows you to cut virtually any shape of design, including rhinestone templates, TrueType font files, custom shapes, and designs imported from CorelDRAW or Adobe Illustrator. Sure Cuts A Lot currently supports seven languages: English, French, German, Portuguese, Spanish, Dutch and Simplified Chinese. You can select your familiar language to output your plot through Sure Cuts A Lot effortlessly.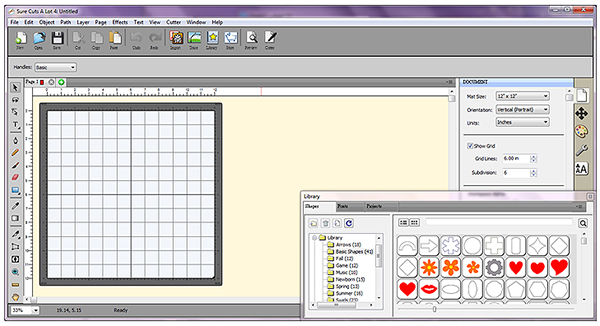 Sure Cuts A Lot System Requirements
Pentium processor-based PC or compatible computer (Windows)
Windows 7 or above (Windows)
Intel based Macintosh (Mac)
Macintosh OSX 10.6 or above (Mac)
512 MB of RAM or above
Minimum 50 MB of available hard disk space
USB Port 1.1 or 2.x
For more product information, please contact local GCC sale representatives in your area or visit www.GCCworld.com.
About GCC
GCC, a global leader in professional large format UV curable inkjet printer, laser engraving/cutting/marking systems, vinyl cutting equipment, provides businesses, governments, and consumers with innovative and reliable solutions. Headquartered in Taipei, Taiwan, GCC has branch offices in Walnut, CA and Capelle a/d IJssel, Netherlands. With over 100 current and pending worldwide product patents and trademarks, GCC has earned a worldwide reputation for innovation, quality and reliability in the awards & recognition, sign, personalization and manufacturing industries.