新闻稿
May.2015
MultiFOCUS™ Processes Laser Marking on Surfaces at Different Heights within One Job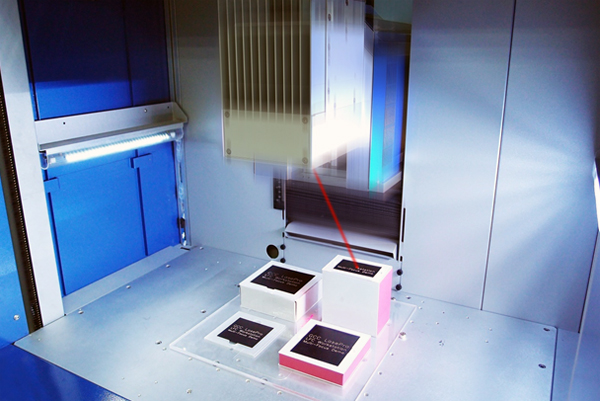 GCC, a global forefront equipment-manufacturing provider in the visual communication industry, which strives to simplify the working process and elevate the productions of users, is honored to present MultiFOCUS™ —the most highly appreciated new feature of LFC Workstation.
MultiFOCUS™ is designed to process laser marking on surfaces of various heights in one job. Repetitive manual focal distance adjustment is inevitable when more than two surfaces of one object at different heights require laser marketing under the conventional processing procedure. Aiming to achieve the best quality during each processing step, multiple focal distance setting can be tedious, time consuming, and a waste of materials resulted from the mistakes made.
Now with the MultiFOCUS™ function, repetitive focal distance adjustment is dispensable. Incorporating mechanical, software and electronic engineering technologies, GCC has achieved an overall integration on the software and hardware of LFC Workstation. All you will ever need to do is set the corresponding height of each surface to be marked on the G-Mark laser marking software for the very first time, automatic processing will then be completed for you during following mass production output. With remarkable accuracy, LFC automatically moves the Z axis to the designated material surface for processing to deliver ultimate quality. MultiFOCUS™, offering simple setting and fully-automatic processing steps to effectively minimize working time and greatly grow your production, makes an ideal tool for mass production.
Benefits of MultiFOCUS™:
Auto-adjustment of focal distance for various marking surfaces.
Simple setting, efficient processing, for improved production.
Unlimited height parameters settable, allowing auto Z axis movement.