新闻稿
Dec.2014
Introducing the Expert II series Cutting Plotters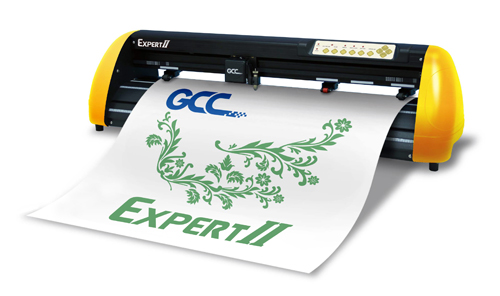 GCC, a global forefront equipment-manufacturing provider in the visual communication industry, is pleased to introduce the Expert II series cutting plotters.
Knowing your need for advanced functions to meet diversified demand, GCC has launched Expert II series, economical yet quality-oriented cutting plotters are available in two sizes, 61cm and 132cm.
Expert II series cutting plotters are equipped with a maximum of 350 gram cutting force and 27.8 ips (705mm/sec) cutting speed which can not only facilitate the completion of different cutting jobs but extend the possibilities of your business. With advanced functions, high accuracy and solid reliability, Expert II series cutting plotters deliver more than your expectation.
Highlights:
Up to 350 gram of cutting force
To satisfy a diversity of applications, GCC Expert II series cutting plotters have been upgraded in terms of their cutting ability allowing users to master every challenge.
Up to 705 mm/s of cutting speed*
Working time affects your budget as every minute counts; hence the maximum cutting speed is elevated to achieve high efficiency while the quality is assured.
*An Expert II 24 /Expert II 24 LX can cut up to 705mm/s (27.8 ips) at 45 degree direction while an Expert II 52/Expert II 52LX can cut up to 635mm/s (25 ips) at 45 degree direction.
Guaranteed 3 meter tracking
GCC Expert II series cutting plotters are built with the finest parts as every other GCC cutter. These models come with stable drums that can guarantee 3 meter tracking to ensure quality output and save you materials and costs.
Enhanced AAS II Contour Cutting System (Expert II LX models only)
GCC Expert II LX models features a standard Automatic-Aligning System(AAS II) to guarantee precise contour cutting by detecting the registration marks on digitally produced images.
Equipped with GreatCut 3 streamline the workflow
GreatCut 3 will be included in Expert II series cutting plotters. GreatCut 3 supports the most commonly used design software that can optimize the applicabilities of different uses with a simplfied working process.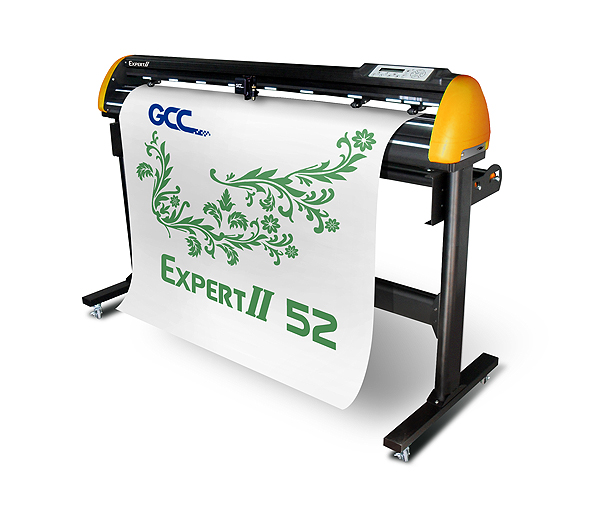 The Expert II series cutting plotters will be available from GCC factory shipment in the end of December, 2014.
For more product information, please contact local GCC sale representatives in your area or visit www.GCCworld.com.
About GCC
GCC, a global leader in professional large format UV curable inkjet printer, laser engraving/cutting/marking systems, vinyl cutting equipment, provides businesses, governments, and consumers with innovative and reliable solutions. Headquartered in Taipei, Taiwan, GCC has branch offices in Walnut, CA and Capelle a/d IJssel, Netherlands. With over 100 current and pending worldwide product patents and trademarks, GCC has earned a worldwide reputation for innovation, quality and reliability in the awards & recognition, sign, personalization and manufacturing industries.