新闻稿
Dec.2014
Introducing Newly Launched GCC i-Craft Website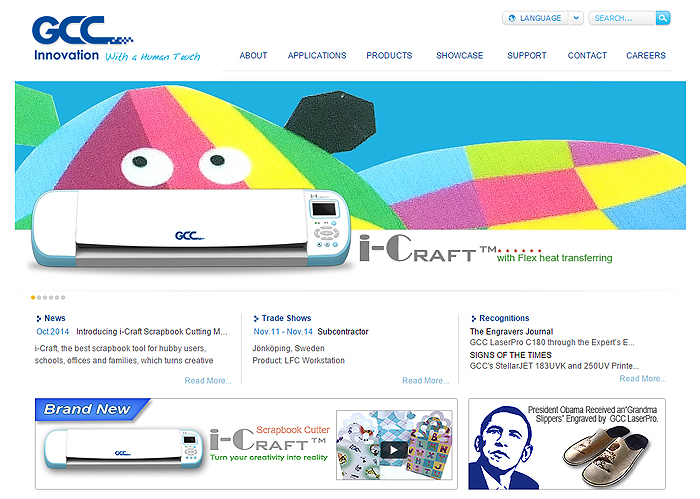 GCC, a global forefront equipment-manufacturing provider in the visual communication industry, is excited to introduce the product website for the latest i-Craft scrapbooking cutting machine.
On the GCC i-Craft website: http://www.gcc.com.tw/en/goods.php?act=view&no=47
You can find the product features, specification, catalog, installation video and showcases to get you inspired.
About i-Craft
i-Craft, the best scrapbooking tool for hubby users, schools, offices and families, which turns creative concepts to concrete designs, is now available. With the maximum cutting width of 12 inches (305mm) and up to 12 ips (300mm/s) cutting speed, i-Craft can easily make every user a scrapbook professional.
If you need more product information, please contact local GCC sale representatives in your area or visit www.GCCworld.com.