新闻稿
Aug.2014
Add-on Table for JC-241UV Printer/Cutter
GCC, a global forefront equipment provider in the visual communication industry, is pleased to introduce Add-on table for JC-241UV Printer/Cutter.
Add-on table, a standard item of GCC JC-241UV Printer/Cutter, optimizes the feasibility of printing rigid materials and expands your business profitability. With the assistance of Add-on table, the workable material dimension reaches 24 inch (W) x 36 inch (L). The exquisite pinch roller technology in succession to GCC vinyl cutters accommodates up to 1cm (0.39") thick materials. Through pre-designed positioning on the re-usable GCC Adhesive Printing Mat, different printing requests for A4, A3-size boards or other materials including mobile phone cases are facilitated on JC-241UV with Add-on table, broadening applicable material types, from roll materials to rigid materials for sign board, customization, stationary, and gift.
The best solution for thick material printing applications on JC-241UV is now possible, Add-on table provides you with considerable versatility. More business possibility can be explored.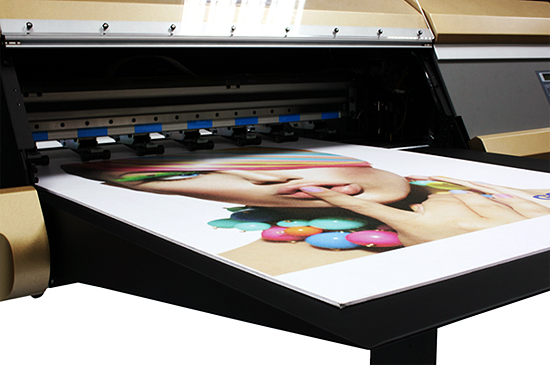 For more product information, please contact local GCC sale representatives in your area or visit us at www.GCCworld.com.