新闻稿
Jan.2014
Expanded Workable Area when Adding Registration Marks by Page
GCC, a global forefront equipment-manufacturing provider in the visual-tech industry, would like to introduce the maximum workable area which allows users to edit and cut graphics in the area outside the registration marks when adding registration marks by page.
The use of registration marks is a brilliant way for users to cut contours of graphics accurately. Moreover, it can save materials from unnecessary waste if registration marks are created by page as it allows users to edit and cut graphics in the area outside the registration marks and expands the workable area when add registration marks by page is adopted.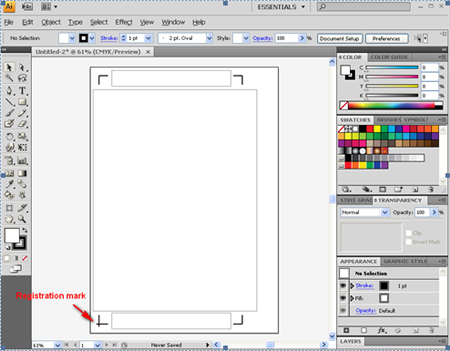 (To edit graphics exceeding the registration marks is allowed.)
For A4 size media sheet, the extension of workable area increases around 12% of effective cutting/printing area; whereas for A3 size media sheet around 15% of effective cutting/printing area is provided. Please note that do not overlap the graphics on the registration marks to prevent the registration marks from not functioning.
For more product information, please contact local GCC sale representatives in your area or visit
http://www.gccworld.com/
About GCC
GCC, a global leader in professional large format UV curable inkjet printer, laser engraving/cutting/marking systems, vinyl cutting equipment, provides businesses, governments, and consumers with innovative and reliable solutions. Headquartered in Taipei, Taiwan, GCC has branch offices in Walnut, CA and Capelle a/d IJssel, Netherlands. With over 100 current and pending worldwide product patents and trademarks, GCC has earned a worldwide reputation for innovation, quality and reliability in the awards & recognition, sign, personalization and manufacturing industries.