新闻稿
Jun.2014
GCC AAS Installer for Cutting plotter Is Applicable for Illustrator Version up to Date
GCC, a global forefront equipment-manufacturing provider in the visual-tech industry, is pleased to announce that GCC AAS (Automatic-Aligning System) installer for cutting plotter is applicable for Illustrator version from CS4 to CC, offering users a practicable and applicable plug-in.
GCC provides a handy Illustrator plug-in for customers so they can create registration marks for contour cutting in a few steps. GCC keeps its plug-in up-to-date to guarantee that every user enjoys the optimum software applicability with GCC cutting plotter every time a new version of Illustrator is released. Therefore, users can enjoy the latest features of design software without worrying about their compatibility with GCC products.
To install GCC AAS installer, open the "AAS Illustrator Installer" folder in the cutter Installation CD, and double click the "AASIIInstaller.exe" file to run the installation program.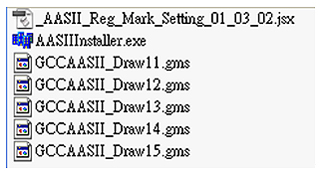 Alternatively, users can go to the AAS Installer page in the Properties window and click Install to access the latest version of GCC AAS Plug-in.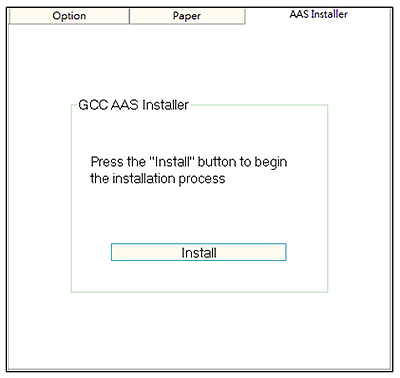 For more product information, please contact local GCC sale representatives in your area or visit www.GCCworld.com.
About GCC
GCC, a global leader in professional large format UV curable inkjet printer, laser engraving/cutting/marking systems, vinyl cutting equipment, provides businesses, governments, and consumers with innovative and reliable solutions. Headquartered in Taipei, Taiwan, GCC has branch offices in Walnut, CA and Capelle a/d IJssel, Netherlands. With over 100 current and pending worldwide product patents and trademarks, GCC has earned a worldwide reputation for innovation, quality and reliability in the awards & recognition, sign, personalization and manufacturing industries.