新闻稿
Jun.2014
White-Color-White - 3 Layers Printing at the same time Available for GCC StellarJET K72LSUV II
GCC, a global forefront manufacturer in the visual communication industry, is proud to introduce the new function, white-color-white, 3 layers printing at the same time, for GCC StellarJET K72LSUV II.
GCC's performance StellarJET K72LSUV II curable inkjet printers offer users to print image with three layers by color-white-color at the same time, which can ensure the accuracy for the 3 layers printing, on transparent media. GCC's 3 layers printing at the same time allows users to create two different images on the first and last layers, creating high quality and vivid productions.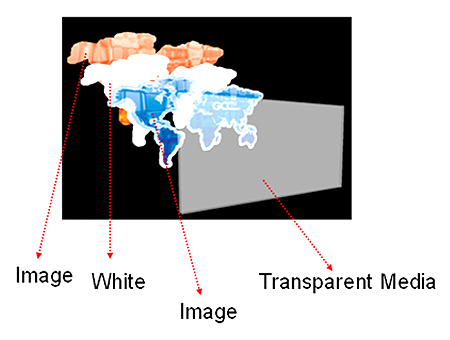 For more information, please visit GCC's website or contact your local sales representative.
About GCC
GCC, a global leader in professional large format UV curable inkjet printer, laser engraving/cutting/marking systems, vinyl cutting equipment, provides businesses, governments, and consumers with innovative and reliable solutions. Headquartered in Taipei, Taiwan, GCC has branch offices in Walnut, CA, Capelle a/d IJssel, Netherlands and Kunshang, China. With over 100 current and pending worldwide product patents and trademarks, GCC has earned a worldwide reputation for innovation, quality and reliability in the awards & recognition, sign, personalization and manufacturing industries.